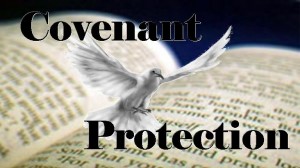 Proverbs 18:10 KJV
The name of the LORD is a strong tower: the righteous run into it, and is safe.
Luke 10:19 AMP
Behold! I have given you authority and power to trample upon serpents and scorpions, and [physical and mental strength and ability] over all the power that the enemy [possesses]; and nothing shall in any way harm you.
Psalm 91:11 KJV
For he shall give his angels charge over thee, to keep thee in all thy ways
Proverbs 3:23-26 NLT
They keep you safe on your way, and your feet will not stumble. You can go to bed without fear; you will lie down and sleep soundly. You need not be afraid of sudden disaster or the destruction that comes upon the wicked, for the LORD is your security. He will keep your foot from being caught in a trap.